The Rethink Your Drink Campaign is in full swing! Our aim is to provide your family with inexpensive and fun ways to make healthy drink choices and limit sugary drinks. Here are a few things you might hear or see around town that the Rethink Your Drink team is involved in.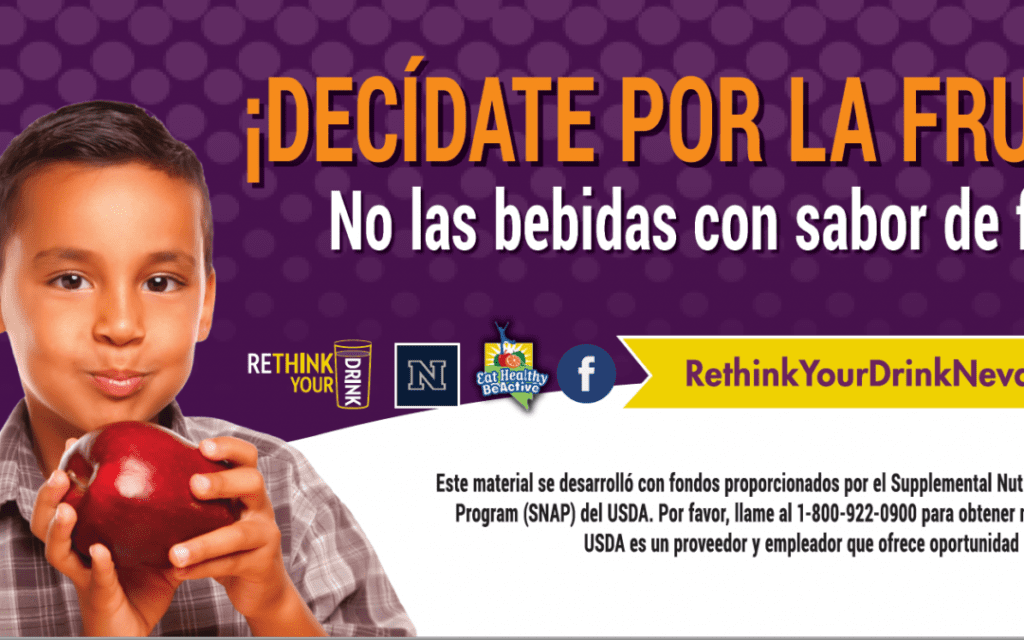 Mailings: Select households will receive 4 sets of brochures for you and your kids in the mail. These brochures provide practical information for busy families to help your kids stay healthy. If you'd like to receive these brochures free of charge, e-mail your mailingaddress to: rethinkyourdrink@cabnr.unr.edu
Advertisements: Colorful billboards promoting healthy beverages and limiting sugary drinks around the Reno area. How many of them have you seen around town?
Recipe card displays: Free, healthy sugar-free recipe cards are displayed at grocery stores around town. The displays are in the produce section.
Facebook updates: Check the Rethink Your Drink Nevada Facebook page  for new and inexpensive recipes. The Facebook page is also updated with the monthly newsletter and resources from USDA MyPlate.
Resources with your physician and dentist: Select physicians and dentists are receiving Rethink Your Drink resources. These resources include brochures, posters, stickers and an educational model.
Finally, visit www.rethinkyourdrinknevada.com for updated recipes, more information about sugary drinks, and resources to help keep your family healthy.